If you're anything like me, you LOVE going to concerts! So I thought this week I would give you some 2023 MUST HAVES for concert lovers (obviously other than the basic tickets, phone etc...)!!
​
I believe this trend started with Taylor Swift fans in the US but I have seen some people talk about bringing it to other concerts all around the world, and that is friendship bracelets! You make some friendship bracelets before the show, with album/song titles, lyrics, fandom references/jokes, or whatever you like, then at the show you hand them out & trade them with other people! It's such a cute idea and then you leave with some friendship bracelets made by other friends/fans as a souvenir for the show! I just bought a bracelet making kit on amazon (I'm sure you can find lots from lots of places) to make some for my Harry Styles and 5SOS shows this year!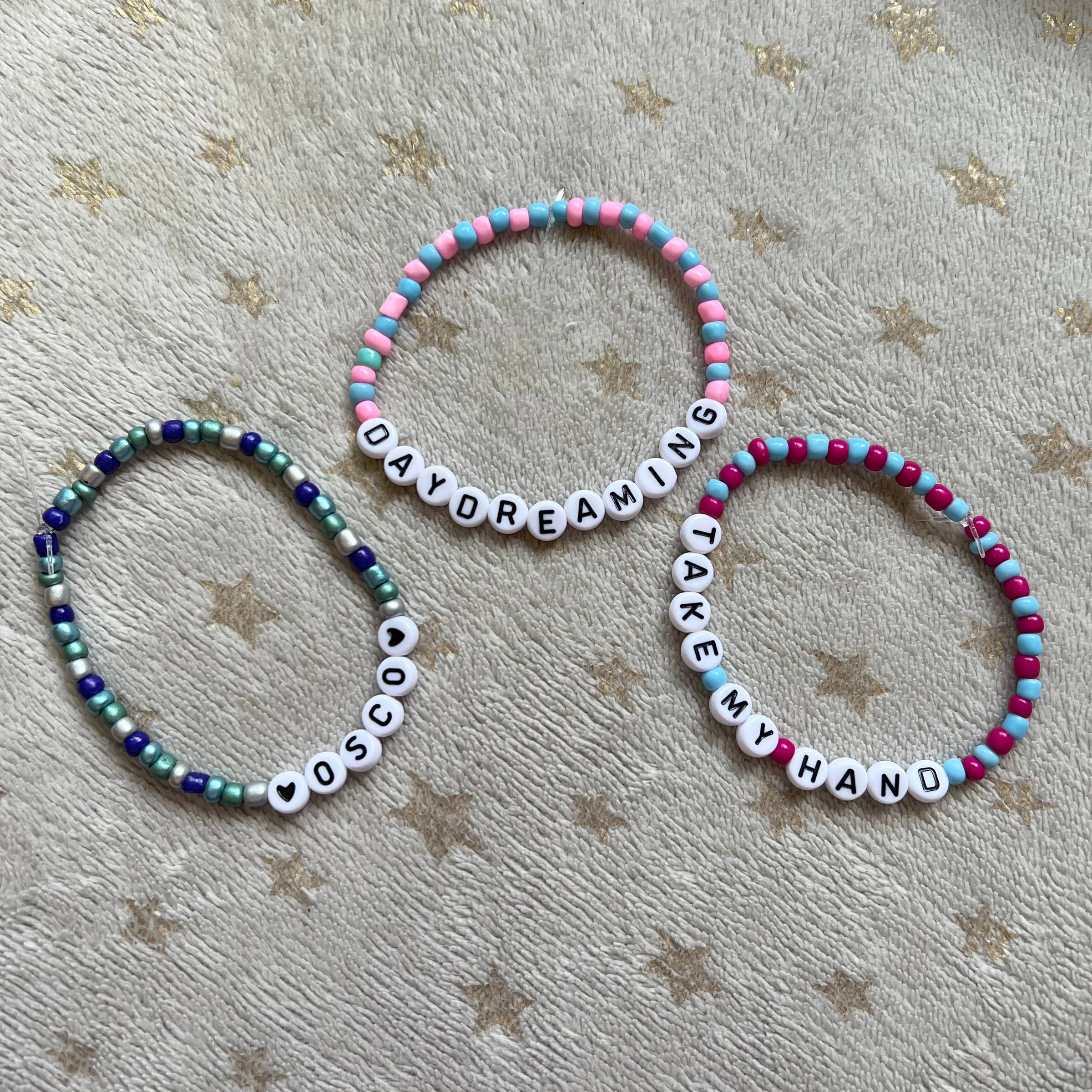 2. OBVIOUSLY custom denim jackets have to make it to this list!! I had a customer recently buy two jackets for her and her bestie to wear at their Harry Styles show! I thought it was an AMAZING idea because how good would group outfit pics look if you were all wearing custom jackets so I decided to make it so that if you're buying more than one jacket, you get a discount on my website!! That way your whole group can look amazing at your concerts for a cheaper price!!
3. A concert journal! I made one of these last year and it's so cute, I'm obsessed! Inspired by book journals & bullet journals, it's such a cute way to keep a record of all the concerts you go to so you can always remember the amazing memories that you made!! I did also make a digital version that you can find on my ConcertLover etsy or you can buy a physical version of the digital one on amazon here!​
​
What are some of your concert essentials? I'd love to hear!!