Happy Valentines Day!! Whether you have a special someone, a Galentine or you'll be giving yourself some self-love, you can make it a great day!!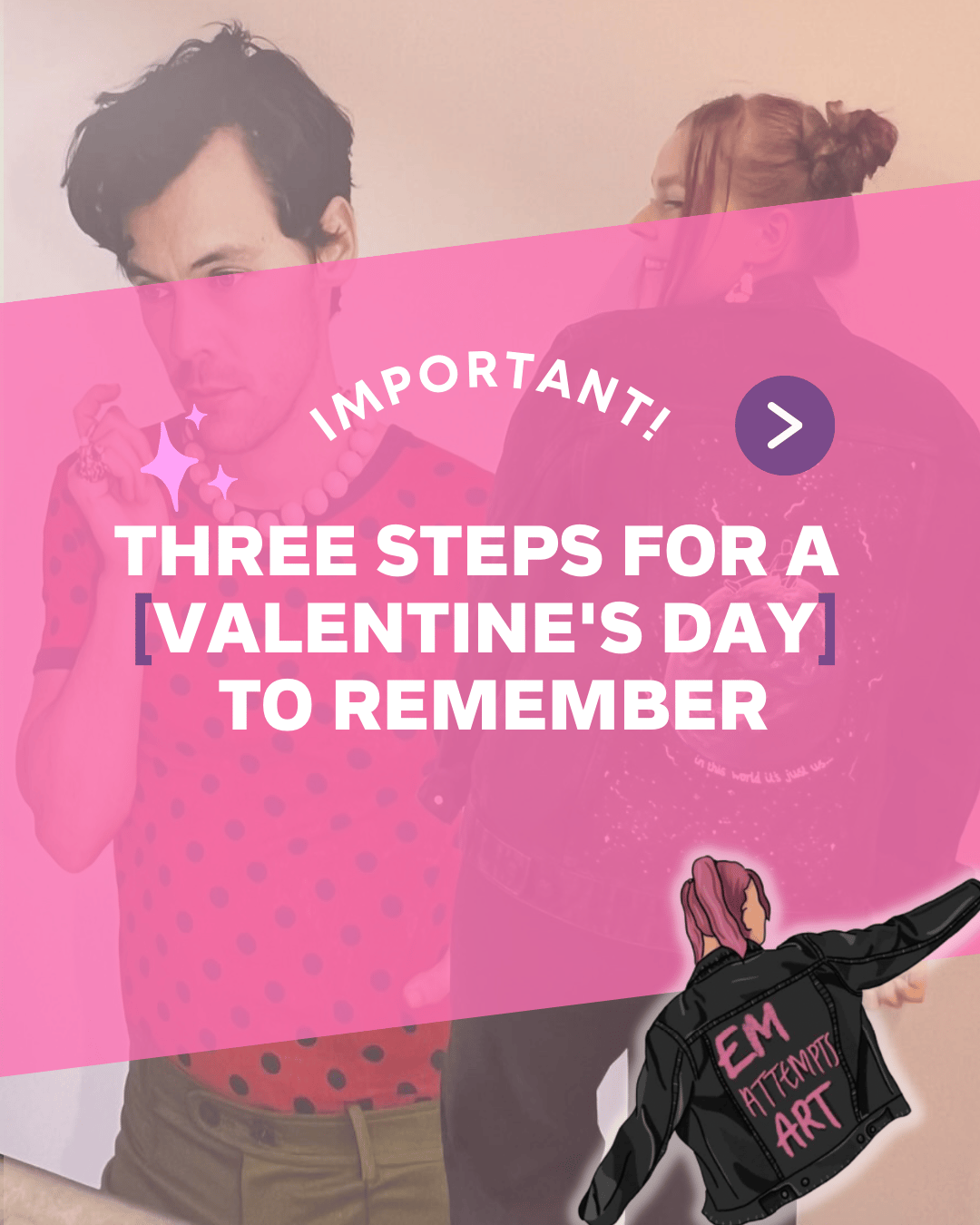 Make a special playlist! If you're spending time with a loved one (of any kind!) make a collection of some of their favourite songs and mix in some of your own recommendations, it's so thoughtful they're bound to love it! If you're spending it by yourself (like me!) make a playlist of all your favourite songs and sing along with no shame!!
​
Get them, or yourself, a personalised gift! Personalised gifts are so thoughtful, it shows you really know the person you're buying for! You could even link it to the first tip by getting them a custom jacket inspired by one of their favourite songs! You can always start a custom jacket order and/or take a look at my pre-painted jackets then wrap up something like a print out of the draft or a handwritten note to say that they're gift is on the way instead!!
​
Give an experience!! The ultimate gift for Valentines day (or any time really) is something they will remember for ever and the perfect thing for music loves is CONCERT TICKETS!!! You can link all three tips and get them tickets to see their fave band/artists whilst wearing their new music inspired custom jacket!! Buying tickets for yourself is also ultimate self-care so I'd definitely recommend buying some for yourself if you don't have someone to buy for!!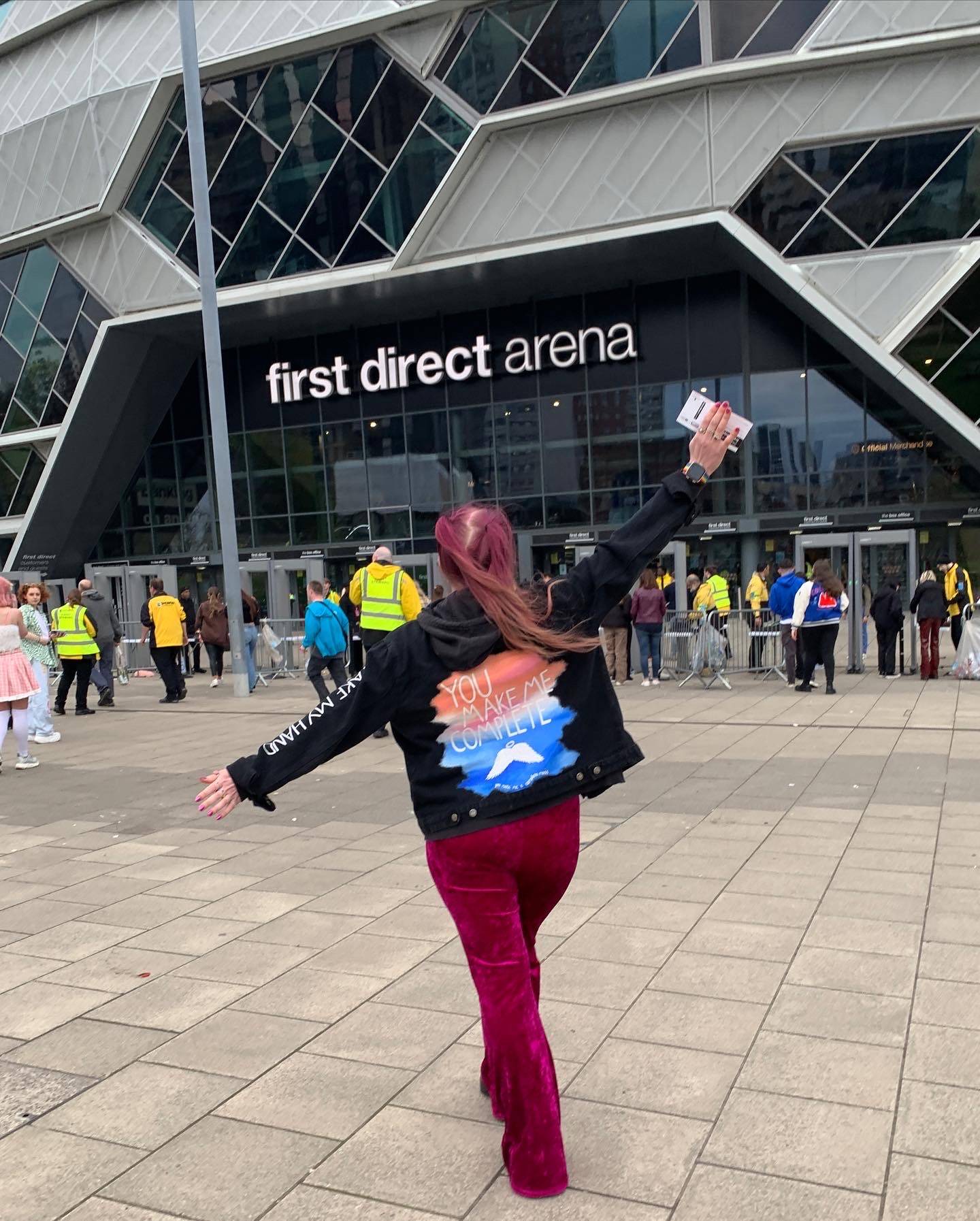 I hope you have a special day, no matter what you're doing or who you're spending it with, and remember to keep this in mind for next year!
​