If you are like me then you probably love live music! Concerts are one of my favourite hobbies and I go to them quite frequently. As a result of this, I have picked up a few tips that might be useful for anyone who doesn't go to concerts that often. So, I thought I'd share a few with you since concerts are picking back up again and we're making our way into concert season!
My first tip is to make sure you wear something you're comfortable in. There's nothing worse than going to a concert and feeling self conscious or constantly having to readjust your outfit. So, whether you decide to dress up or wear something comfortable, just make sure you feel secure and confident in your outfit. Additionally, if it's going to be cold, make sure to bring layers. My denim jackets are perfect to layer over a jumper for colder weather, and you can even get a personalised one inspired from the artist you're seeing live. A good way to show your love for the artist, keep warm and look stylish.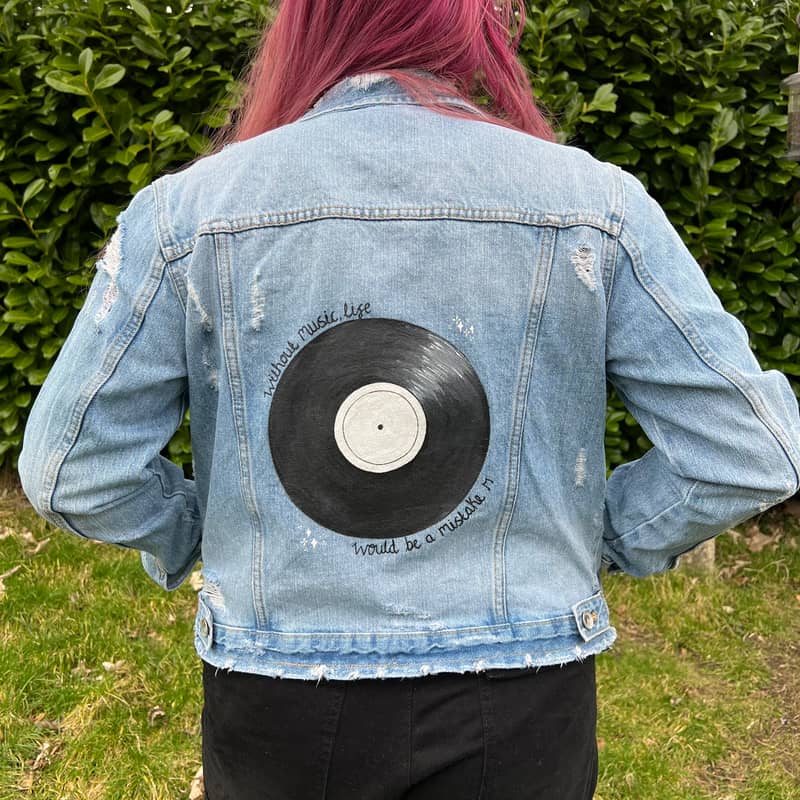 My second concert tip is to bring water and a portable charger if you're travelling a long way or planning to queue. It's good to stay hydrated prior to the show to avoid any headaches or dizziness once you enter the venue. It can also be hard to get water during the show if you're near the front so it's better to make sure to drink (and eat) throughout the day. A portable charger is important so you can make sure your phone doesn't die for safety reasons and so you can take photos and videos (if that's what you want to do).
​
My next tip for going to concerts is to plan your way home. If you're relying on trains check how far the venue is from the station and what time the last train is. The last thing you want after having the time of your life is to be stranded in an unfamiliar city. If you're travelling far for the concert, look at hotels and try to book advance so they're cheaper and you have more options. Also, try to pick a hotel that's close enough to the venue so you can be sure you can get back after the show via a bus or taxi.
​
Another concert tip I have for you is to decide with whoever you're going with what your plan for the day is. Do you want to get there early and queue all day to get to the front? Do you want to spend the day in the city exploring and getting a nice meal before the show? Would you rather get there around 4 and go for drinks before doors open? Or do you prefer to get there for the time that doors open? All of these ways to spend a concert day are enjoyable so you'll have fun either way, it just depends on your personal preferences. Whatever you decide, make sure you all agree on a time to meet and are all open to the same idea so you can all enjoy the day thoroughly!
​
Finally make sure to have fun! Concerts are so exciting and it could be your only chance to enjoy that artist live for a few years. Make sure to set your boundaries and look after yourself, and go with people you trust so you can all look out for each other. If you want any personalised clothing or accessories for your concert, make sure to check out my website.​
Hope you all have a good week and enjoy any upcoming concerts!