Today is a very exciting day because my NEW 2022 Christmas Collection has now launched!!!
It's time to upgrade your Christmas shopping!!
There are lots of exciting new products in this launch, including new Christmas cards, decorations & art prints, new pre-painted custom jackets, 2023 wall calendars and more!!
Now is the perfect time to start your Christmas shopping, get your Christmas cards and decorations here! Also, impress all your friends and family with your gift buying skills and get them cute custom painted jackets and accessories!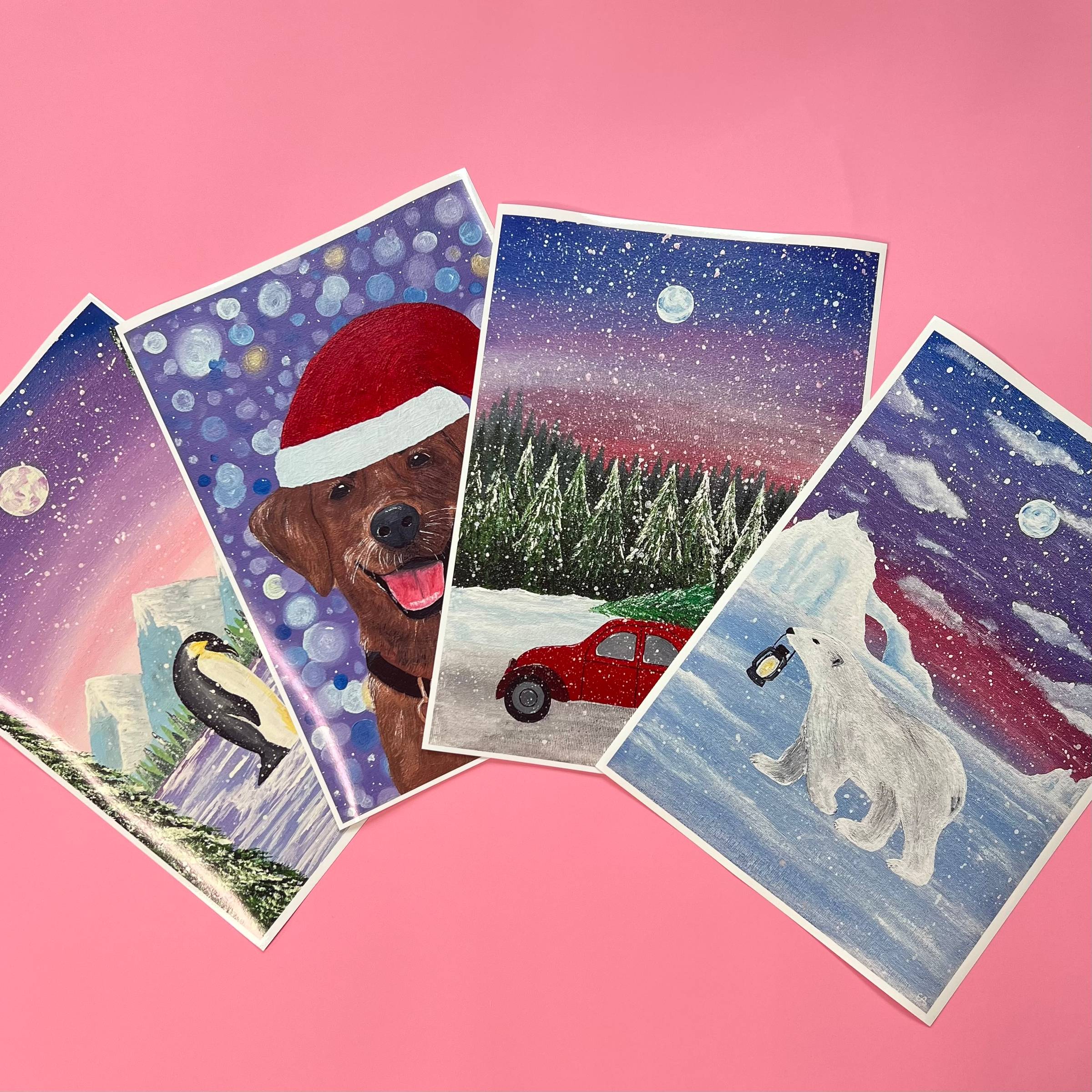 I just know you're going to love all these new products as I've been working really hard on them all!! From getting my acrylic paintings printed into Christmas cards and the 2023 wall calendar to spending hours/days painting new custom denim jackets, hats and pouch! I love all of these products so much!
If you have any questions, would like to order and custom painted items or would just like a chat, send me a message on instagram!!
I still have more design ideas so I will be painting more jackets and tote bags and uploading them to my website over the next few weeks! Keep an eye out on my social media to stay updated on them all!!