If you're a huge Taylor Swift fan like me then you're probably (hopefully) going to the Eras Tour next year!! Here's some reasons why I think you should consider getting a custom painted Taylor inspired jacket for your tour date (or just to express your love for Taylor)! Are you ...Ready For It?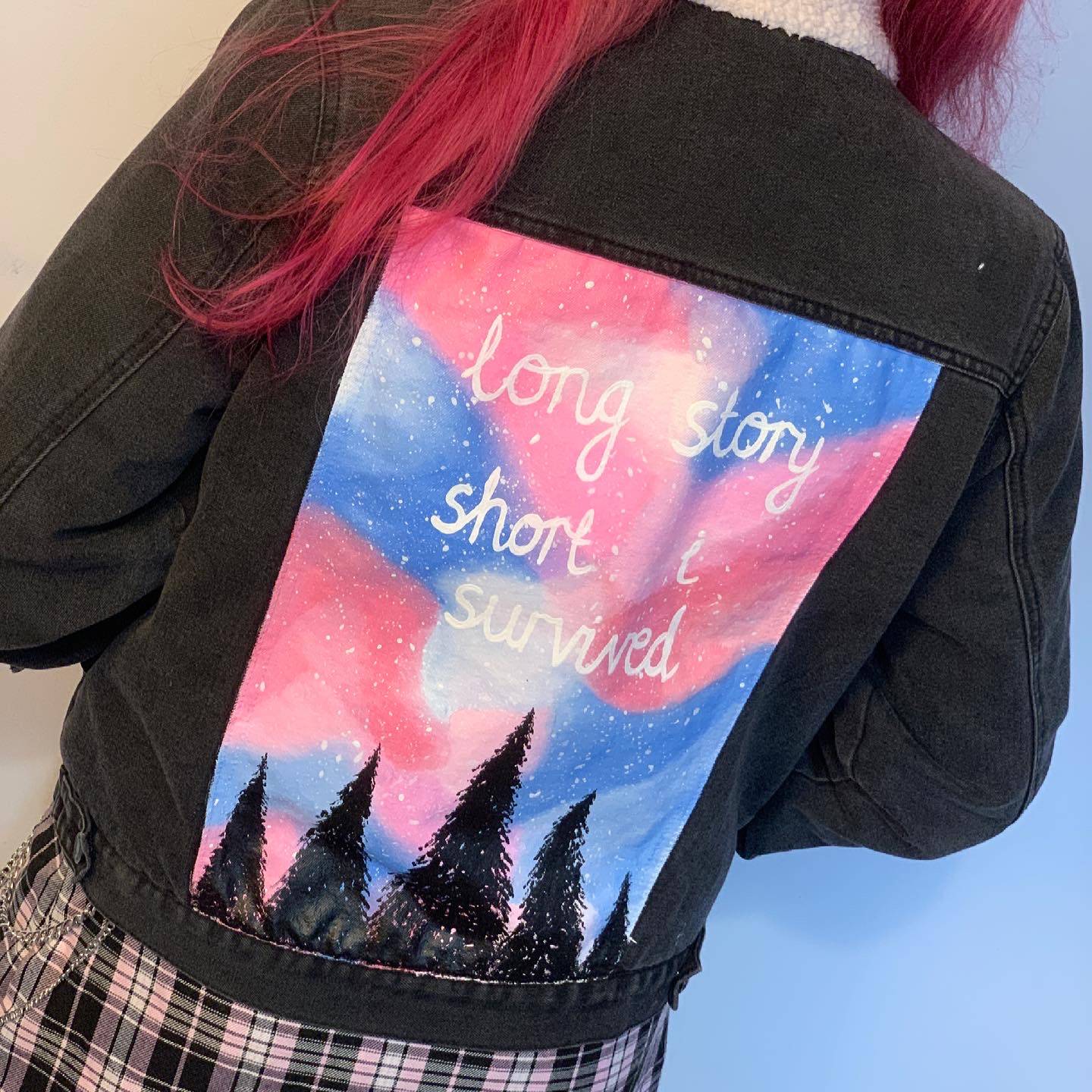 Celebrating Taylor Swift's Evolution: Taylor Swift's career has been marked by her evolution as an artist. Each era in her musical journey has brought a different style and vibe. A custom-painted jacket inspired by the Superstar's various eras is a way to celebrate The Story Of Us- her transformation and growth, as well as your own personal growth and changes over time!
​
A Nostalgic Trip Down Memory Lane: Taylor Swift's music has touched the lives of millions, and her songs often carry powerful memories and emotions, we know that All Too Well. Having a jacket that pays homage to a specific era allows fans to reminisce about the moments and experiences associated with those songs!
​
A Connection to the Swiftie Community: Swiftie's dedication Hits Different, they're known for their enthusiasm and camaraderie. Wearing a custom-painted jacket inspired by Taylor Swift can instantly connect you with other fans who share your love for her music and Style!
​
Personalized Artistry: Gorgeous custom-painted jackets are unique works of art that can be tailored to your preferences and tastes. You can be a Mastermind and collaborate with the me to incorporate elements of your favourite Taylor Swift era or songs, making the jacket a personal reflection of your connection to her music! We can create the jacket of your Wildest Dreams!
​
Stand Out at Concerts: If you're attending one of Taylor Swift's concerts, a custom-painted jacket inspired by her will make you stand out in the crowd. It's a way to express your Happiness and dedication to Taylor and her music, and it's also an excellent conversation starter with other fans and can help you make friends to show that You're (not) On Your Own, Kid! (It's Nice To Have A Friend!)
​
*Bonus* Lasting Memorabilia: The Eras tour is a significant moment in Taylor Swift's career, and having a custom-painted jacket inspired by it can serve as a cherished piece of memorabilia of The Best Day, that you can hold onto Forever & Always! Long Live the memories you made of the times when We Were Happy!
Long Story Short, This Is Me Trying to convince you that you would be Enchanted to get a custom jacket for your upcoming concerts! (Don't Blame Me...)
​